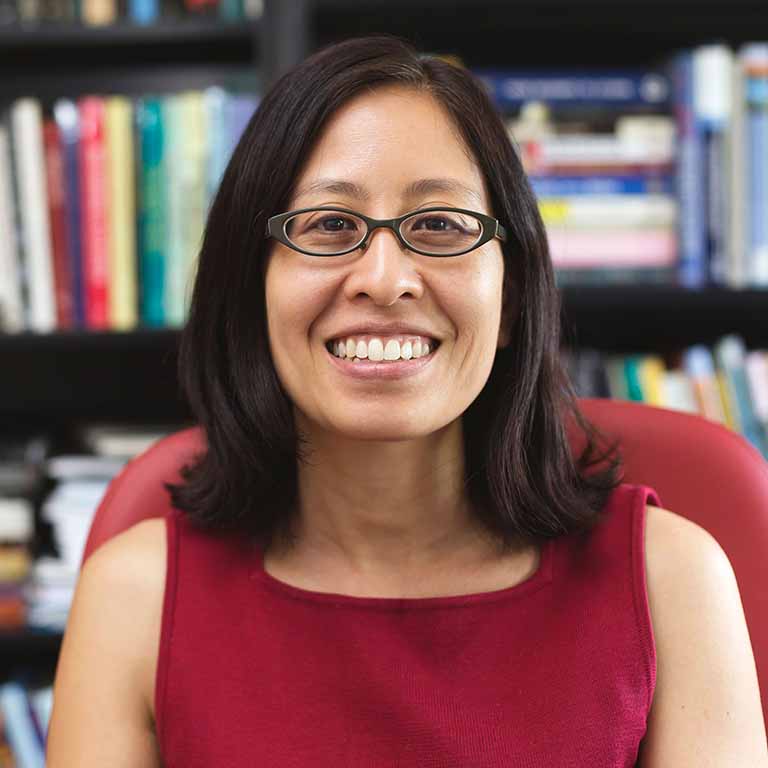 Dina Okamoto
Class of 1948 Herman B Wells Professor, Sociology
Education
Ph.D., Sociology, University of Arizona, 2001
M.A., Sociology, University of Arizona, 1995
B.A., Sociology, University of California, San Diego, 1992
About Dina Okamoto
Dina G. Okamoto is Class of 1948 Herman B Wells Professor and Director of the Center for Research on Race and Ethnicity in Society (CRRES). She received her Ph.D. in sociology from the University of Arizona in 2001 and was Assistant and Associate Professor at the University of California, Davis until 2013, when she moved to IU. Her research focuses on the intersection of race, ethnicity, immigration, and social movements.
Dina's research examines the dynamics of immigrant incorporation as well as intergroup conflict, cooperation, and collective action in the U.S. context. Her current projects investigate the civic and political incorporation of immigrants, the emergence of new panethnic categories, and how community-based organizations deal with increasing ethnic, racial, and language diversity. She is author of Redefining Race: Asian American Panethnicity and Shifting Ethnic Boundaries (Russell Sage Foundation, 2014) and is currently completing a book on how increasing ethnoracial diversity in the U.S. shapes intergroup perceptions and attitudes in the 21st century.
Dina has received research grants from the Russell Sage Foundation, William T. Grant Foundation, National Science Foundation, and the Carnegie Corporation of New York, and has been a visiting scholar at the Russell Sage Foundation in New York and a visiting fellow at the Center for Advanced Study in the Behavioral Sciences (CASBS) at Stanford.