Natasha Quadlin, Assistant Professor of Sociology at UCLA and a 2017 IU Sociology Ph.D. alumnus, and Brian Powell saw the release of their book in January, 2022. Who Should Pay? Higher Education, Responsibility, and The Public explores Americans' changing opinions on how higher education should be funded and why. The publisher's profile quotes Barbara Schneider, John A. Hannah University Distinguished Professor at Michigan State University, as saying, "This provocative book based on over a thousand adults contacted before and during the pandemic discusses how public views of access and funding of higher education have changed. Addressing problems of individual versus collective interests, this excellent volume raises questions regarding our commitment to future generations of youth, democratic values, and American productivity."
Tressie McMillan Cottom published an interview with the authors in the New York Times discussing the implications of the study. Read her piece here: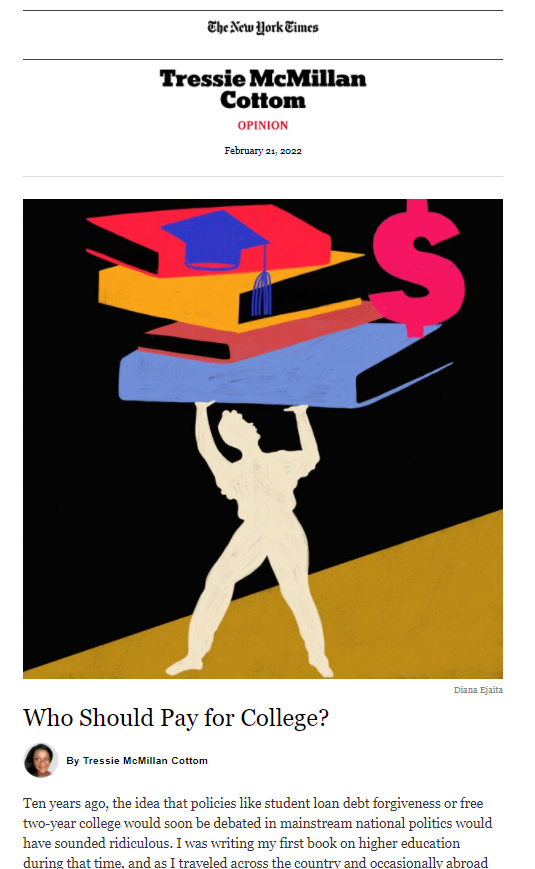 Read the book's official description and order your own copy on the Russel Sage Foundation site, HERE.
Congratulations to Natasha Quadlin and Brian Powell!