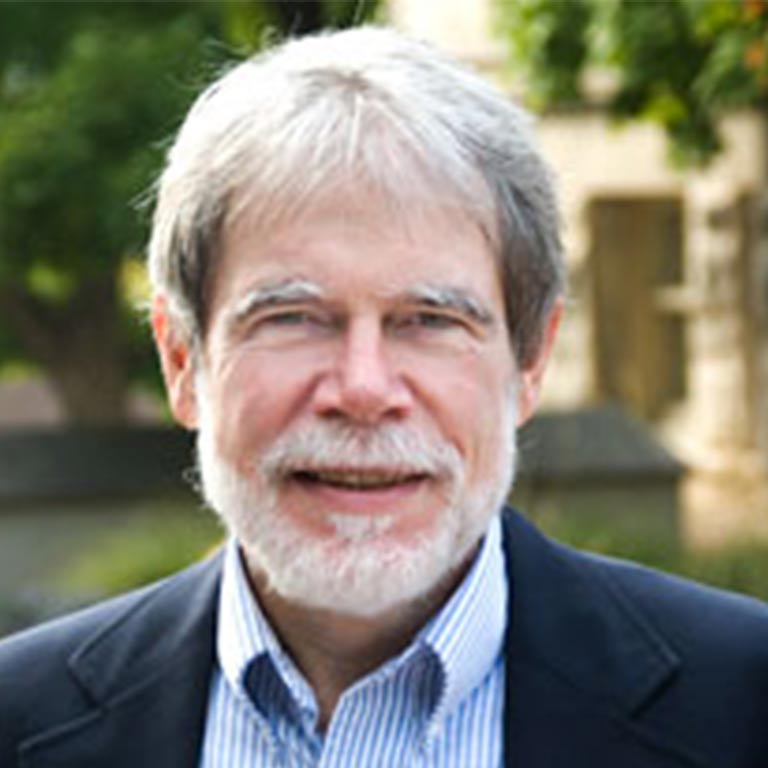 The Department of Sociology has had two retirements this year.
J. Scott Long, Distinguished Professor and Chancellor's Professor of Sociology and Statistics, retired in May 2018.
Scott Long joined IU in 1989 as Full Professor, after eleven years at Washington State University. Over the next three decades, Scott brought distinction to IU through ground-breaking substantive and methodological research, exceptional graduate training, and dedicated institutional service.
Scott has contributed to multiple areas of sociological research, having published over seventy scholarly manuscripts on statistical modeling and in substantive fields spanning science studies, gender studies, life course studies, stigma and health. He initially studied the structure and dynamics of scientific careers, testing the hegemonic view that science is meritocratic. Using painstakingly-assembled longitudinal data on the careers of biochemists, Scott modeled key career events and uncovered a much more complex process, e.g., finding that, once scientists become established, their productivity shifts to conform to the expectations of their department. He then turned to gender differences in scientific careers, e.g., showing that the average paper published by a female scientist receives more citations than the average paper published by a male scientist. Scott also served as editor of a National Academies of Science report, From Scarcity to Visibility: Gender Differences in the Careers of Doctoral Scientists and Engineers, that documented the "leaky pipeline" for women in the sciences. Later, he became involved in collaborative research on health and aging, stigma and mental illness, and human sexuality
As a doctoral student at Cornell, Scott published his first paper on measurement error in linear models in Sociological Methods and Research, a journal he would one day helm as editor. Following contributions to loglinear models and latent variable modeling, his 1983 books, Confirmatory Factor Analysis and Covariance Structure Analysis, systematized the emerging literature on structural equation modeling. His 1997 book, Regression Models for Categorical and Limited Dependent Variables, is widely regarded as the classic work in the area. Its companion, Regression Models for Categorical Dependent Variables Using Stata (with former student, Jeremy Freese), is used in countless graduate statistics courses and has been cited over 16,000 times. His technical contributions to categorical data analysis, including methods for group comparisons, are widely cited across the social sciences. More recently, Scott turned his attention to the research process itself. His 2008 book, The Workflow of Data Analysis, extols the virtues of systematic planning, organization, and documentation of quantitative research projects, exposes the pitfalls of poor workflow, and provides a roadmap for individual and collaborative research projects. It has been lauded by quantitative researchers around the world, translated into Chinese, and inspired dozens of invitations for workshops.
Scott's methodological work has been so influential, in part, because he makes complex ideas and methods comprehensible to a wide audience. The same qualities made Scott an outstanding teacher, responsible for ensuring that generations of graduate students left IU with a firm grasp of quantitative methods. Recognizing these contributions, Sociology honored Scott with its Edwin Sutherland Teaching Award. Scott's teaching reaches far beyond IU through his popular courses at the Interuniversity Consortium for Political and Social Research's Summer Institute and through the work of his students, now placed at prestigious institutions throughout the country.
Scott combined his academic interest in scientific careers with administrative service, serving as chair of Sociology and as Associate Vice Provost for Research. He advocated tirelessly for improvements to IU's social science research infrastructure, and his efforts were central to IU's establishing a Department of Statistics. Scott chaired the Departmental Formation Committee for two years and worked with the College to appoint a department chair, recruit faculty internally and externally, secure space, and establish a governance structure. After the Department of Statistics was established in 2006, Scott split his appointment between Sociology and Statistics, using his vast administrative experience to help the fledgling department negotiate the many challenges of faculty recruitment, developing new degree programs, and creating essential links to other units on campus. His influence is especially felt in the highly successful M.S. in Applied Statistics program, which allows students in other IU graduate degree programs to obtain a secondary degree in statistics. Scott also created the Workshop in Methods, which continues to draw faculty and students from across campus.
Scott has received many honors, including the Paul F. Lazarsfeld Memorial Award for Distinguished Contributions to Sociological Methodology in 2002, the 2007/2008 Women, Science, and Technology Distinguished Lectureship, and the Learner-Rosenthal Prize from the Berkeley Initiative for Transparency in the Social Sciences in 2015. In 2013 Scott was elected a Fellow of the American Statistical Association "For his integrative writing, teaching, and statistical software on limited dependent variable models, his influential manuscripts on structural equation models, his path-breaking book on workflow, and his key role in creating a new Department of Statistics at Indiana University."
Even as we reflect on his formidable professional accomplishments, we find that what we value most is Scott's superb mentorship. Scott understands how institutions operate and offers sage advice about how to navigate their complexities. He is a model of collegiality--unfailingly patient and generous to colleagues, even when he disagrees with their positions. He taught each of us a great deal about how to be effective administrators. Retirement will allow Scott to devote more attention to several books in progress, to spend more time with his family, and to revive his enthusiasm for photography, even as he continues to give invited lectures and workshops on the workflow of social science research. As he enters a well-deserved retirement, we sincerely hope that he occasionally returns to enlighten the next generation on the possibilities of rigorous social research.
---
Pamela Barnhouse Walters, James H. Rudy Professor of Sociology, retires Indiana University after 35 years, leaving a legacy of eminent scholarship, outstanding mentorship, and dedicated university service.
By: Jean Robinson and Jane McLeod
Pam joined the IU faculty in 1983, fresh from Johns Hopkins University, poised to assume a position of leadership in research on the history of US public education. She quickly advanced in the field, publishing articles in the top general sociological journal, American Sociological Review, each of her first two years on the faculty, and in the top specialty journal, Sociology of Education, shortly there after—a pattern that continued for many years. Pam was appointed editor of Sociology of Education at an early career stage—a mere 12 years after receiving her Ph.D.—and was promoted to the rank of Professor in that same year. The honorary Sociological Research Association elected Pam to membership in 1997. Honors from Indiana University followed, including her appointment as Rudy Professor in 2000 and receipt of the Tracey M. Sonneborn Award for exemplary teaching and research in 2004. Pam was named a Guggenheim Fellow in 2007.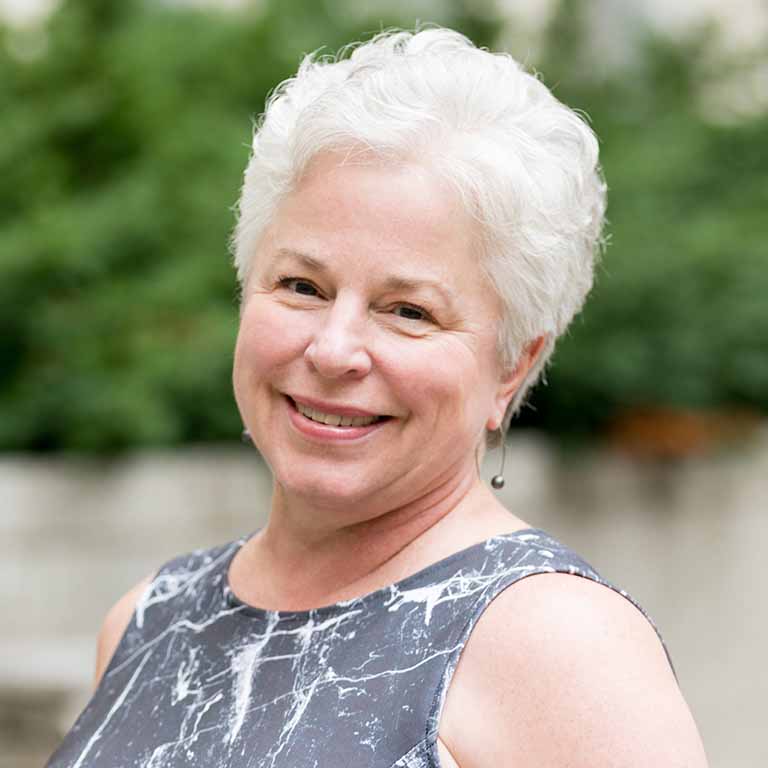 Growing up in a workingclass family, and recognizing the power of education to provide new opportunities, Pam's primary focus in her illustrious career has been to uncover how the promise of public education has been stymied by the persistence of racial, class and gender inequalities. Pam's work has highlighted how public education, although oftclaimed to be a social right, nevertheless instantiates existing class, race and gender divides by reproducing and legitimating existing social structures. In Pam's earliest work, she focused on race and public education in the deep South, showing the ways that public education reinforced racial inequality. By using newspapers and other publicly read documents as her evidence, she traced that persistence over time and place. She also incidentally expanded the acceptance of qualitative approaches in social sciences by her careful and disciplined approach to content analysis. In her later work, she has continued the focus on education and inequality, through collaborative projects. The most far-reaching was a project funded by The Spencer Foundation in 2005 in which Pam collaborated with Professor Julia Lamber from The Maurer School of Law and Professor Jean Robinson from Political Science and Gender Studies, to analyze racial, class and gender inequality in US education. That project analyzed both secondary and collegiate practices across the nation, focusing on issues such as school finance reform and athletics and Title IX. In addition to the Spencer grant, Pam has received numerous grants for her research, including from the National Science Foundation, WT Grant Foundation, and Russell Sage Foundation.
Never one to rest on her laurels, and committed to combining research with impactful service, Pam coupled her academic interest in inequality with direct advocacy to increase access and opportunity at Indiana University. She mentored women faculty through the Office for Women's Affairs Recently Retired Faculty (1995-96 and 1998-99), convened a seminar on Women in the Curriculum for the Institute for Advanced Study (1999-2001), and convened the faculty committee of the Task Force on the Status of Women at Indiana University (1999-2002). She also served as Project Co-Coordinator for a grant from the Lilly Endowment concerned with academic achievement and persistence among undergraduates at Indiana University.
Given her interests and skills, it comes as no surprise that Pam was encouraged to join the administrative ranks as soon as she was promoted to Full Professor. She became Associate Dean for Undergraduate Education in the College of Arts and Sciences in 1995. In that role, she led a campaign to highlight the value of the liberal arts education, at a time when it was denigrated in the public media. It was also while she was in that position that she became more aware of the pernicious strength of inequality in higher education, especially in the compensation patterns at IU and elsewhere. She became a strong advocate for repairing the inequality in pay between men and women and has continued that fight through a long-term appointment to the College's committee on Salary Equity. Having demonstrated her administrative acumen, and her passion, Pam has sought to serve in administrative positions that build new institutions to enhance learning and opportunity. She served as Director of the Center for Education and Society, which bridges the gap between professionals in education and professionals who study education in the social sciences. Beginning in 2010, Pam served as the Director of the Liberal Arts and Management Program where she built strong connections to undergraduates and reaffirmed the power of the core value of a broad liberal arts education for work in the business and not-for-profit worlds. Most recently, Pam was appointed as the External Chair of American Studies in 2015, helping to bring stability and a renewed commitment to studying and teaching about American values and institutions within a context of critical analysis and rigorous methodologies.
Pam has never believed in the university as an ivory tower, and in her personal life, she has tried to bridge the divide between the academy and the community. With her husband Scott who is active in philanthropy throughout Bloomington, she has joined in efforts to build strong communities, whether it be in BDLC when her sons were young, or in support for local efforts such as Middleway or Cutters Soccer. Pam enjoys spending time with her family, and was strongly committed with Scott to raising her two sons as feminists, thoughtfully aware of inequalities in daily life. She has also pursued her own inclinations to become an expert seamstress and a power lifter, most recently winning national awards for lifting in her age-class. Here, as in everything she has done, Pam has shown focus and discipline, and an unstoppable will to break through barriers.